One of our favorite things about working with customers, besides meeting a ton of awesome people, is getting to see the final product after everything has been put back together. Remodels require a lot of thought and work to get to the final stage, but the end result it totally worth it! We love when its finally time to show it off!!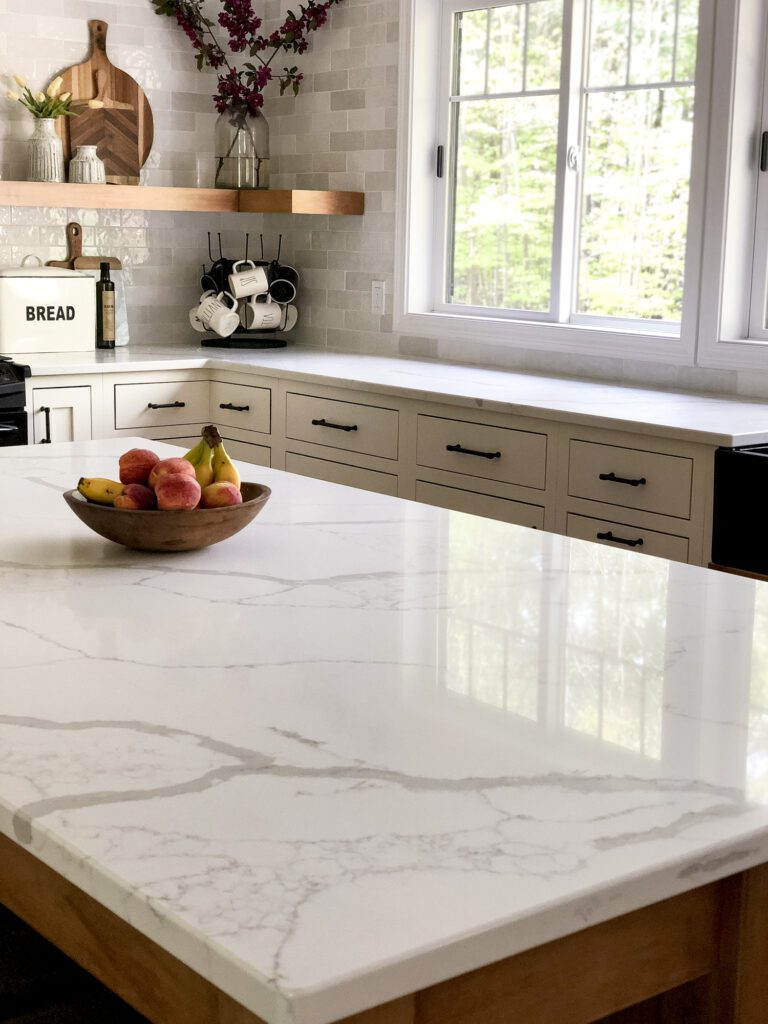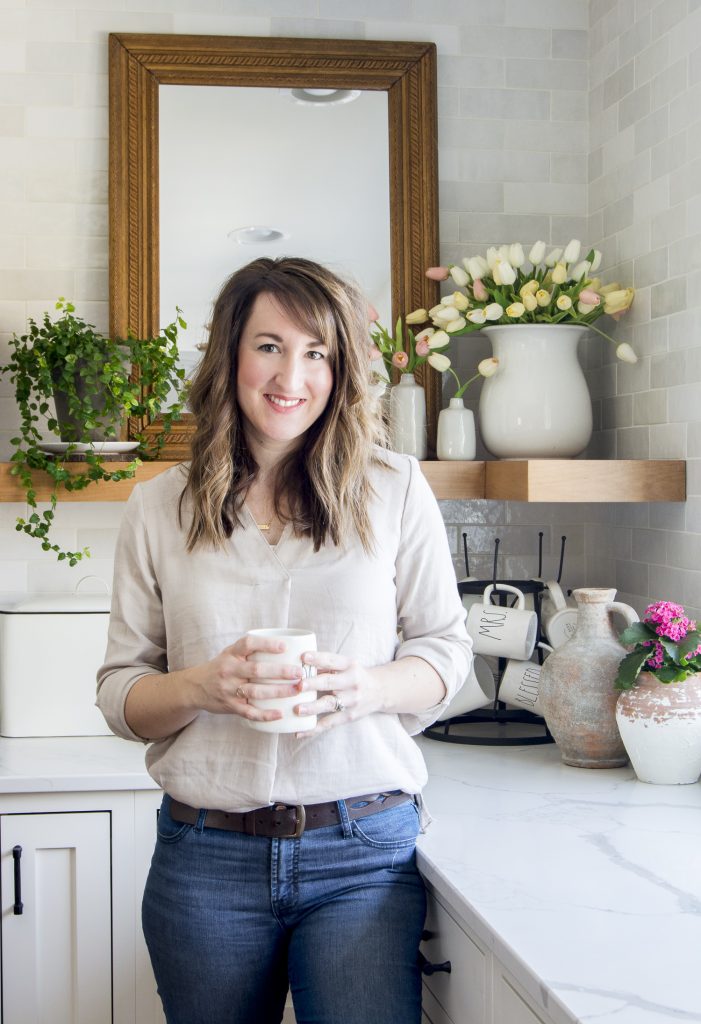 We recently had the privilege of working with Sarah, a lifestyle blogger from Grace in my Space, on her new kitchen countertops. She was in the process of overhauling her kitchen and was looking for a countertops with a timeless look. She knew she wanted the look of natural marble, but knew that it can be hard to maintain in a kitchen space that gets used frequently, for that reason, she knew that she wanted to go with quartz for its low maintenance and high durability.
She decided to go with Statuario Roma by Envi Quartz, because of its affordable price and simple maintenance. Polished quartz requires no special sealers or complex cleaning routines, simply wipe down with a clean cloth and warm soapy water. Visit Sarah's blog to learn more on what its like living with quartz and how she keeps hers in tip-top shape.
Read more about how to choose a marble-look quartz for your new countertops here and maybe pick up some great decor tips along the way!
To find the countertop that will work for your home, check out our available products.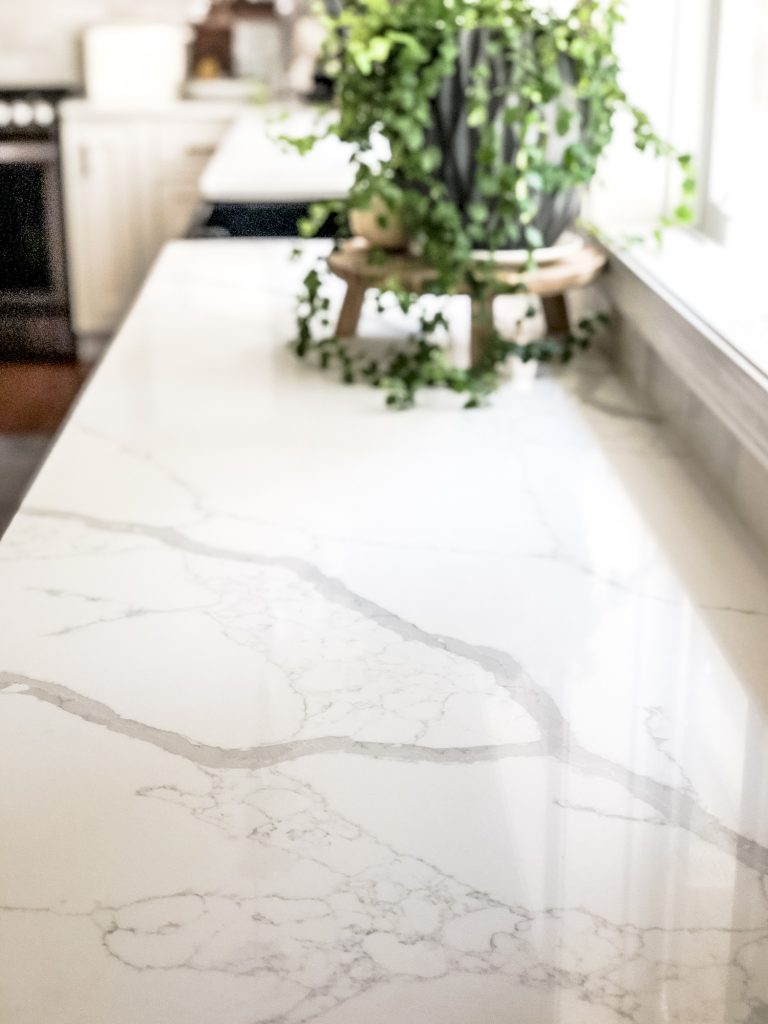 Bonus, she was able to capture the template and installation process to share with all of us! Take a peek below for a behind the scenes look what you can expect for your countertops install.